How to use the NonX Wedding Ring Designer.
---
Step 1: Size
To begin, select your ring size.
If you are unsure about your ring size, here are some tips on how to find yours.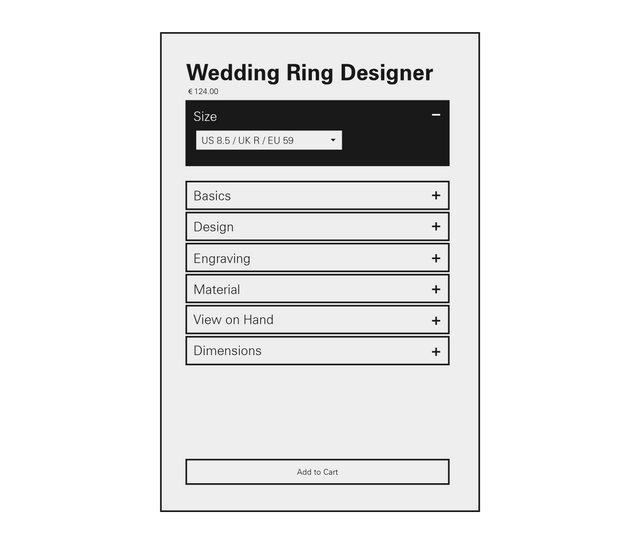 Step 2: Basics
Select your ring shape and profile.
You can choose between many options for a truly unique design.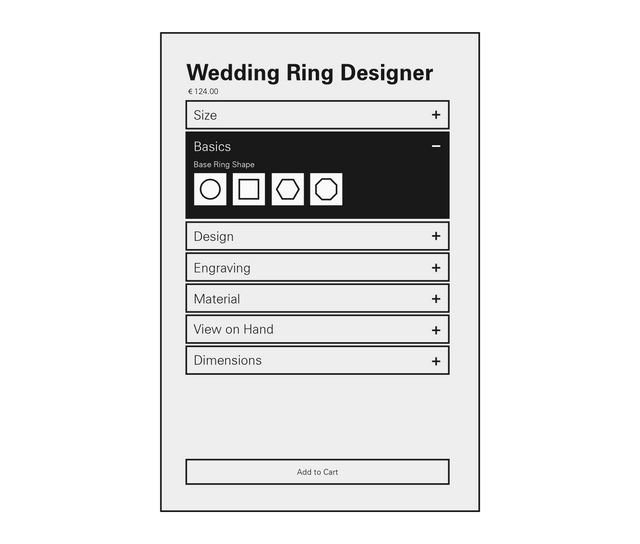 Step 3: Design
This is the most fun part. Design your ring!
Use the sliders to design the different features of your ring. See how it changes in real-time.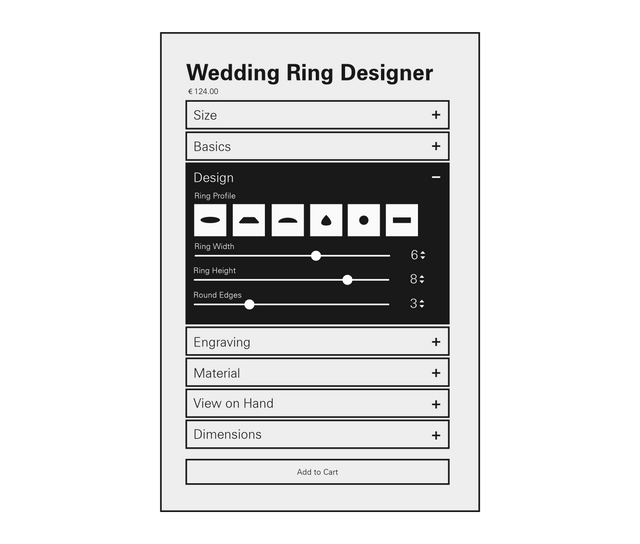 Step 4: Engraving
You have the option to add complimentary engraving to your design.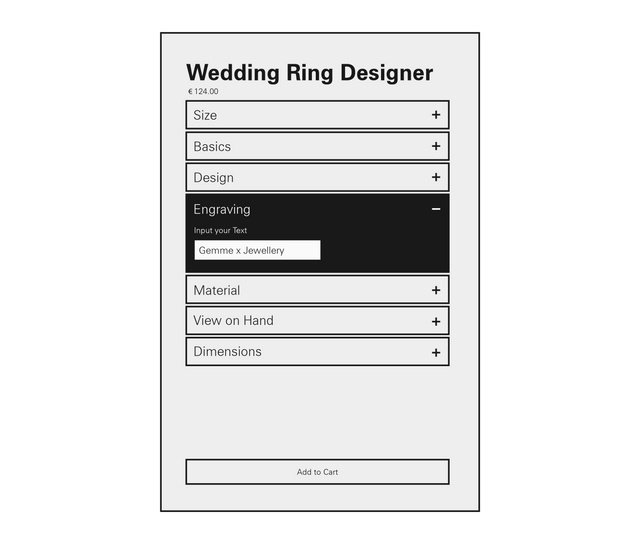 Step 5: Material
We offer a variety of different materials, ranging from precious to semi precious. Check out our complete set of materials here.

Sample Material: Do you want to physically check out your ring before committing to a design? Try our 'Sample Material' option. We will 3D print and deliver your ring in a sample material. If you are happy with it, you can then order it in your preferred final material.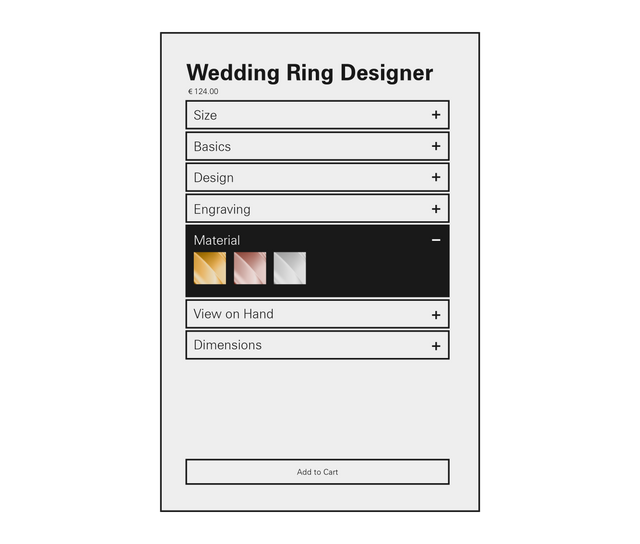 Step 6: View on Hand
Get a sense of how your design will look on the hand!
Please note that this is just a model and any spacing which might be visible between ring and finger is just an approximation and it won't affect your final fit.